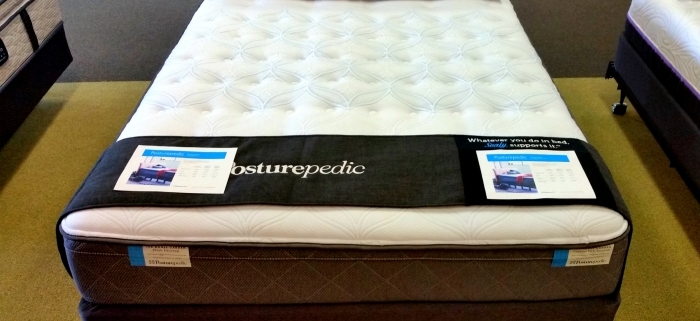 When it comes to finding a new mattress many of us tend to put it off for as long as possible.  Whether the reason is that you're unsure of where to look, or financial, 561Beds.com is the best place in the Palm Beach area for you to find top quality mattress brands at "mattress outlet" prices.
561Beds.com and their physical store counterpart ½ Price Mattresses offer brands such as Serta, Sealy and more at 50% to 75% off other major retail store prices.  They manage to do this by buying in bulk directly from the provider to eliminate the middle man.  By doing this the store can guarantee to always have a large stock, as well as keeping prices low.
The Best Brands at "Mattress Outlet" Prices
½ Price Mattress and 561Beds.com have many of the top and most luxurious brands in the market today on offer.  Here are a couple of the brands that they have in their stock.
Serta is the top selling brand in the United States.  Thanks, in part for the famous sheep counting commercials that we all have probably seen.  Their top selling type of mattress is the Perfect Sleeper Mattress.  This mattress is a traditional inner spring mattress.  In addition to the springs they intersperse some of the most reliable foam when it comes to controlling your temperature while you sleep.  So, if you like things to stay cool as well as staying asleep through the entire night you might want to check out the Serta mattresses that are on offer in the store.
Another brand that is offered by 561Beds is Sealy.  Sealy has been one of the mainstays in mattress making throughout the last century.  They pride themselves on their comfort.  You will definitely be able to have a perfect night of sleep if you choose to go with this brand.  Their most popular type of mattress is the Posturepeidic mattress.  This mattress is a combination of traditional innerspring mattress as well as the newer memory foam technology.  This mattress conforms to your body providing support to all the major pressure points that you lay on throughout your sleep.  So, if you wake up with aches and pains each morning this mattress is one of the best choices for you.
The last brand that this article will discuss is Stearns and Foster.  This brand as often been labeled one of the most luxurious mattress brands on the market today.  Each mattress is painstakingly crafted and stitched to ensure that you receive the best quality of sleep each night.  Their Hybrid collection seems to be the best on offer with a half foam half spring mix that perfectly flows together to ensure that you will be confrontable each and every time you hop into bed at the end of the day.
A "Discount Mattress Store" With Quality Staff
Typically, when you think about a "discount mattress store" you picture a lazily put together store with no sense of organization.  This is not the case with ½ Price Mattress of Palm Beach.  They are a family owned business that seeks to give back to the community that allowed them to become solidified as a business.  Additionally, when you enter the big brand stores many of the store clerks tend to push you in the direction of the biggest price tags.  The reason for this is that many of the clerks operate off commission.  So, the more money you spend the more money that they make.  This can lead to you not receiving the help that you want to find the mattress that best fits your needs.
The staff at ½ Price Mattress does not operate off commission meaning they are ready and willing to point you in the direction of the best mattress fit for you, rather than the best fit for their own wallet.  They plan to treat you like a member of the family and send you home with a smile on your face.
Financing Options in an "Outlet Mattress Store" Near You
561Beds.com offers a couple of financing options that are listed out on their website.  They have a Deferred Interest Promotion option with no minimum purchase necessary.  This option can be over a six or twelve month period.  The second option on offer is their Fixed Pay Promotions, this option requires a minimum purchase of $1999, and can be paid over 24, 36, 48, or 60 months.  They also have some limited time offers on their site as well so be sure to stop by there to see all the payment possibilities.
561Beds wants to make sure that you get the mattress that you want no matter the situation that you are currently in.  They are willing to work with you to ensure you go home feeling as though you have been helped in every way possible.  So, be sure to stop by ½ Price Mattress today.
https://561beds.com/wp-content/uploads/2018/06/sealy_posturepedic_discount_mattress_palm_beach.jpg
420
700
Five61Beds
http://561beds.com/wp-content/uploads/2018/07/561beds-logo-half-price.jpg
Five61Beds
2018-09-20 19:53:43
2021-07-16 10:09:22
Where to Look When searching for a "Discount Mattress Store in Palm Beach"